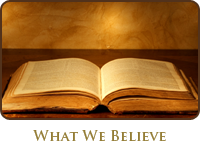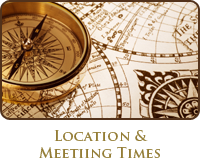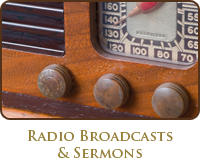 Radio Ministry
Listen to Pastor Blair's Teachings on the Radio
---
WBUV (104.9 FM)
Sunday 8:00 am
"A Journey Through Luke"
---
Lifesongs Radio
89.1 FM/97.7 FM/
91.5 FM/90.7 FM
Monday- Friday 11:00 am
"A Journey through 1John"
---
Supertalk MS
99.3 FM Laurel/
97.3 FM Hattiesburg
5:45 am M-F
"A Journey through Jude"
Sunday 7:45 am
"Titus 2"
---
103.1 FM 7:00 am
"A Journey through Luke"
---
Also, find audio teachings on:
www.sermonaudio.com/covenantofpeace
---
WELCOME
We're delighted that you would stop by to take a look at our Web Site. As you navigate through these pages- you will find out quite a bit about us- Who we are; What we Believe and Teach; Our view of God and each other; and what we hope to accomplish here on the Mississippi Gulf Coast, around the country, and throughout the world.
Take your time as you "taste and see just what we are all about and if you have any questions that are not answered here- please call and we'll talk.
The Grace of our Lord Jesus Christ be with your spirit. Amen. Even so, come Lord Jesus.
His bondslave,
Blair Bradley, Pastor/Teacher
ANNOUNCEMENTS
Every man who senses the need
to seek God's Face is welcome to join us every
Wednesaday Morning at 5:30 am.
Come join us on Wednesday Evenings
at 6pm to go over a video series on
"Prayer From Habbakuk"
Monday 06/27 10:00 am
Nursing Home Ministry
Wednesday 06/29 5:30 am
Men's Prayer Meeting
Wednesday 06/29 Noon
Nursing Home Ministry
Wednesday 06/29 6:00 pm
Family Prayer Meeting
Wednesday 06/29 6:30pm
Mandeville, LA "The Doctrines of Grace" Class
Friday 07/01 7:00 pm
Hancock County Jail Ministry
Sunday 07/03 8:30 am
"The Doctrines of Grace" Class
Sunday 07/03 10:30am
Catechism Question # 8c
Sunday 07/03 10:30 am
Luke 21:5-38- Jesus Promises Destruction- Part 2
Sunday 07/03 5:00 pm
Questions and Answers with Dr. John Snyder